Cumann Pheadaír Naofa 2-8
An Ríocht 0-3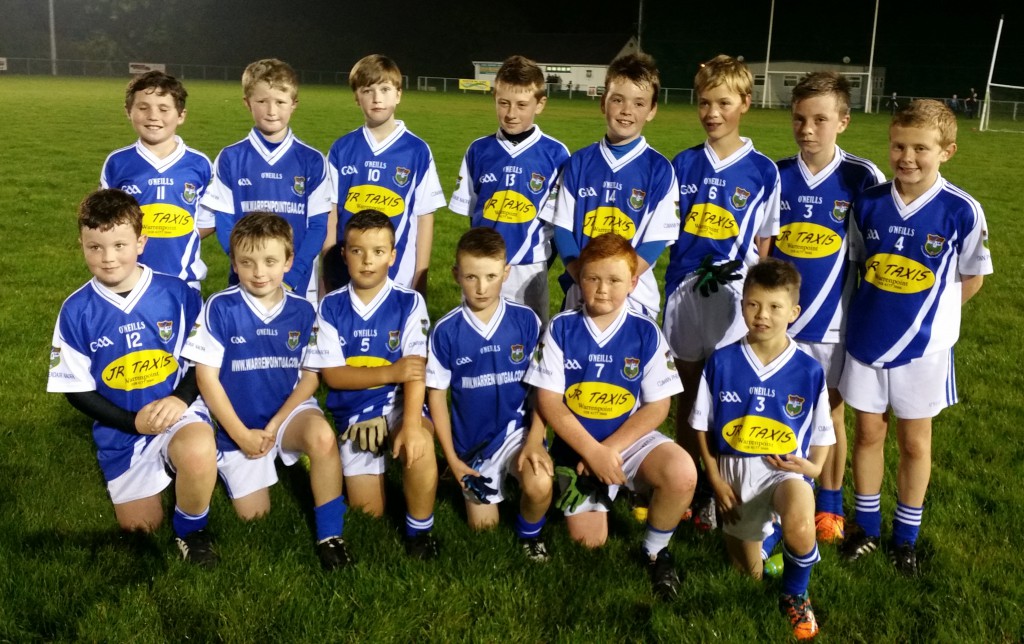 The U11 footballers of Cumann Pheadaír Naofa bounced back in great style on Friday night after suffering a heavy defeat away to Burren the previous Sunday. The young blues without a few of their more influential stronger players, due to other commitments, took to a floodlit Páirc Liam Uí Ir on a cold dry evening and produced an outstanding performance from the start. Playing only their second game in the south Down league they got off to a good start scoring 1-3 to the kingdoms 0-3 in the first 25 minutes. There were some great link plays from defence out to midfield and onto the lively forwards. Most notable for the blues were midfield pairing of Niall Rice & Jack Cole whilst in defence Tiarnan Burns, James Murphy, Caolan Freer, Harry Lynch, Darragh Austin & Finnén McCann all played their part in the victory. The second 25 minutes saw the 'point lads raise their game even more with the forward line getting much more possession as Callan Morgan, Daniel Rice, Jarlath Donnelly, Ronan McShane, Tiarnan McGivern & Ben Elmore all saw plenty of the ball as the scores kept coming.
Overall this was an excellent performance from everyone as mentors Brendan Rice & Dermot Donnelly look forward to Wednesday s game at home to Ballyholland.