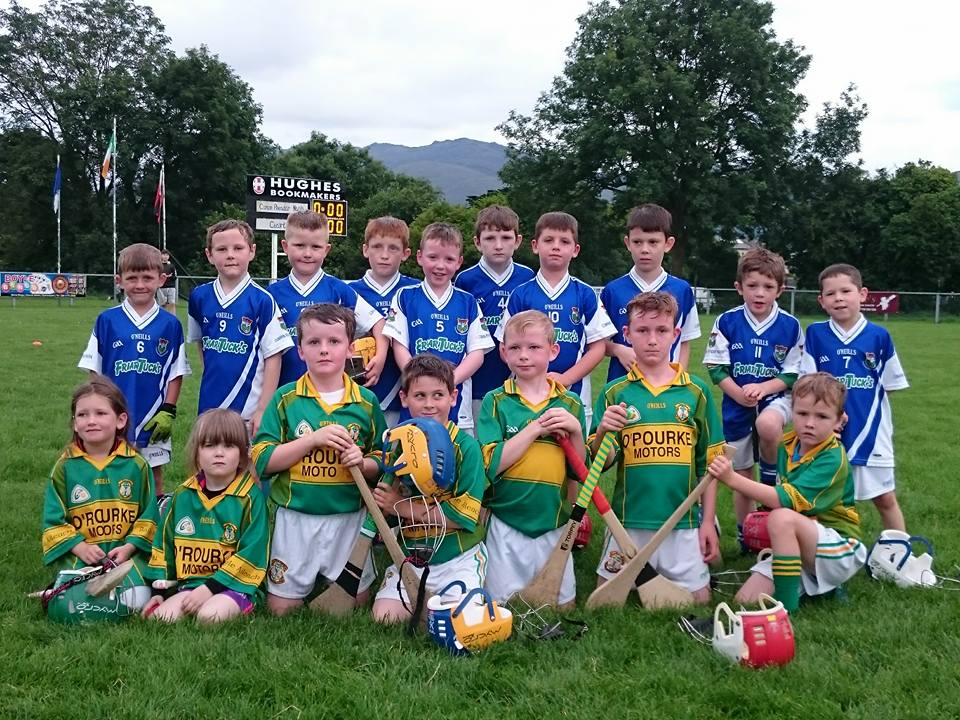 Cumann Pheadaír Naofa 3-0
Ballela 1-2
Cumann Pheadaír Naofa welcomed Ballela to Moygannon for a friendly match and with great support the young blues did not disappoint playing three 15 minute matches against a very strong Ballela side. The forwards of Ciaran McMahon, Finn Digney and Matthew Murphy between them worked well to ensure the blues took the opening score against a tough Ballela defence.
It was the excellent midfield pairing of Oliver Murdock and Christy Elmore that helped ensure the Warrenpoint side went further ahead with another goal. In the blues defence the team was well in control with young Eoin Campbell and Jason Duffy who were well supported by James Nelson and Tiarnan O'Reilly whilst Jamie Lock made several good saves in goals. The blues struck for a third goal and limited the Ballela side to just one goal and two points over the whole 45 minutes.
Training continues every Friday 6-7pm.
CPN were: Eoin Campbell, Finn Digney, Jason Duffy, Christy Elmore, Jamie Lock, Ciaran McMahon, Oliver Murdock, Matthew Murphy, James Nelson and Tiarnan O'Reill