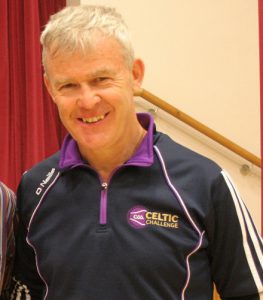 This coming Tuesday 29th August Cuman Pheadair Naofa are delighted to welcome the return of National Hurling Development Committee Chairman Paudie O'Neill. Paudie has kindly offered to deliver a unique 'coaching the coaches' and 'coaching the parents' event. Hurling Chairman, Damien McConville is delighted that one of the top coaches in Ireland has taken time out of his busy schedule to assist Cuman Pheadair Naofa hurling section with the development and enhancement of the many coaches working to maintain and promote hurling in the local area.
Paudie will discuss a range of valuable points for both parents and coaches, including how to plan a 60 minute coaching session, what parents can do at home to encourage the development of hurling amongst children of all ages and how to move from participation at U12's and younger, to competing at U14's and above.
Full breakdown of activities as follows:
5.45 – 6.45 :- U6, U8 and U10's – coaching the coaches and coaching the parents.
7:00 – 8:00 :- U12 and U14's – coaching the coaches. Parents are encouraged to attend and observe.
8:15 – 9:15 :- U16 and Minors – a run through a one hour coaching session.